Anti Aging Skin Care
€1,90
The Quest For Younger Looking Healthy Skin
By choosing healthy nutrient dense foods, you'll start noticing a difference in how your face glows and how soft it feels every time you look in the mirror. Keep your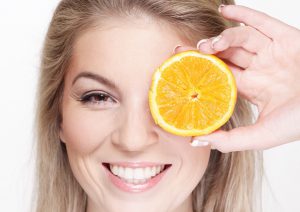 skin smooth and reduce the appearance of wrinkles
Eating ample amounts of essential nutrients can delay the aging process, reduce risks for skin cancer, improve the condition of your skin, help reduce dark spots and eliminate fine lines.
The best part? With a few tweaks here and there, you've got yourself a delicious array of colorful, tasty dishes and drinks to last a lifetime.
Beschrijving
The Quest For Younger Looking Healthy Skin
We all want smooth skin that glows with radiance and youth, and there is a long line of anti-aging beauty products that promise just that. However, did you ever stop to notice that these long lines of cosmetic products are infused with food products? And that they're usually the most expensive?
This makes you wonder if it wouldn't be better to nourish our skin from the inside out by eating the foods that give it the most benefits instead of just applying it to the skin's surface?
"Nutrition plays an important part in limiting the aging process and helping to protect against damage from UV rays, the number one cause of lines and wrinkles," says Adam Friedman, M.D., director of dermatologic research at Albert Einstein College of Medicine in New York City.
The key to aging gracefully is eating healthy
This fact is not just skin deep; sticking to a healthy diet also helps fight off diseases, prevents weight gain and type diabetes, as well as decreases our risk of cancer.
A lot of research has been carried out on how certain nutrients help protect our bodies from harmful environmental factors, and prevent oxidative stress that causes premature and accelerated aging of the skin. Proper nutrition is also key in keeping the skin's cells hydrated and functioning at their optimal levels.